We are the specialise in Garden Observatories in standard and bespoke designs. We can manufacture rolling roof observatories or opening top observatory, ideal for the home astronomers.
Our garden observatories are all made out of heavy duty 22mm tongue and groove and also come with a heavy duty 22mm floor. We provide Garden Observatories to suite all prices ranges.
Whether your looking for a rolling roof observatory to a tailor made bespoke garden observatory we can manufacture to your requirements.
Garden Observatory enquiries, call:

Darren  ■  07983 478 691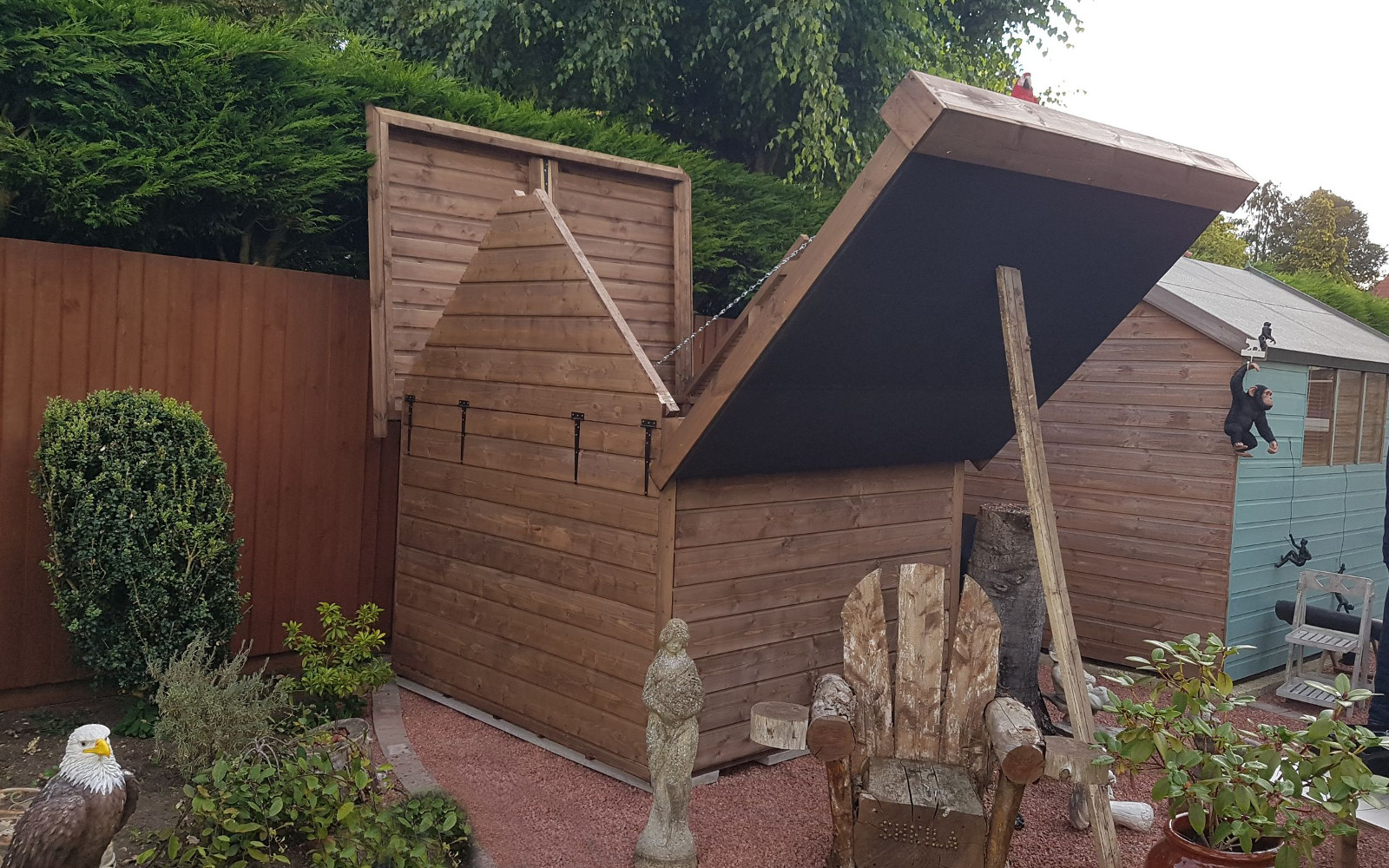 Garden Observatory, Standard or Bespoke Designs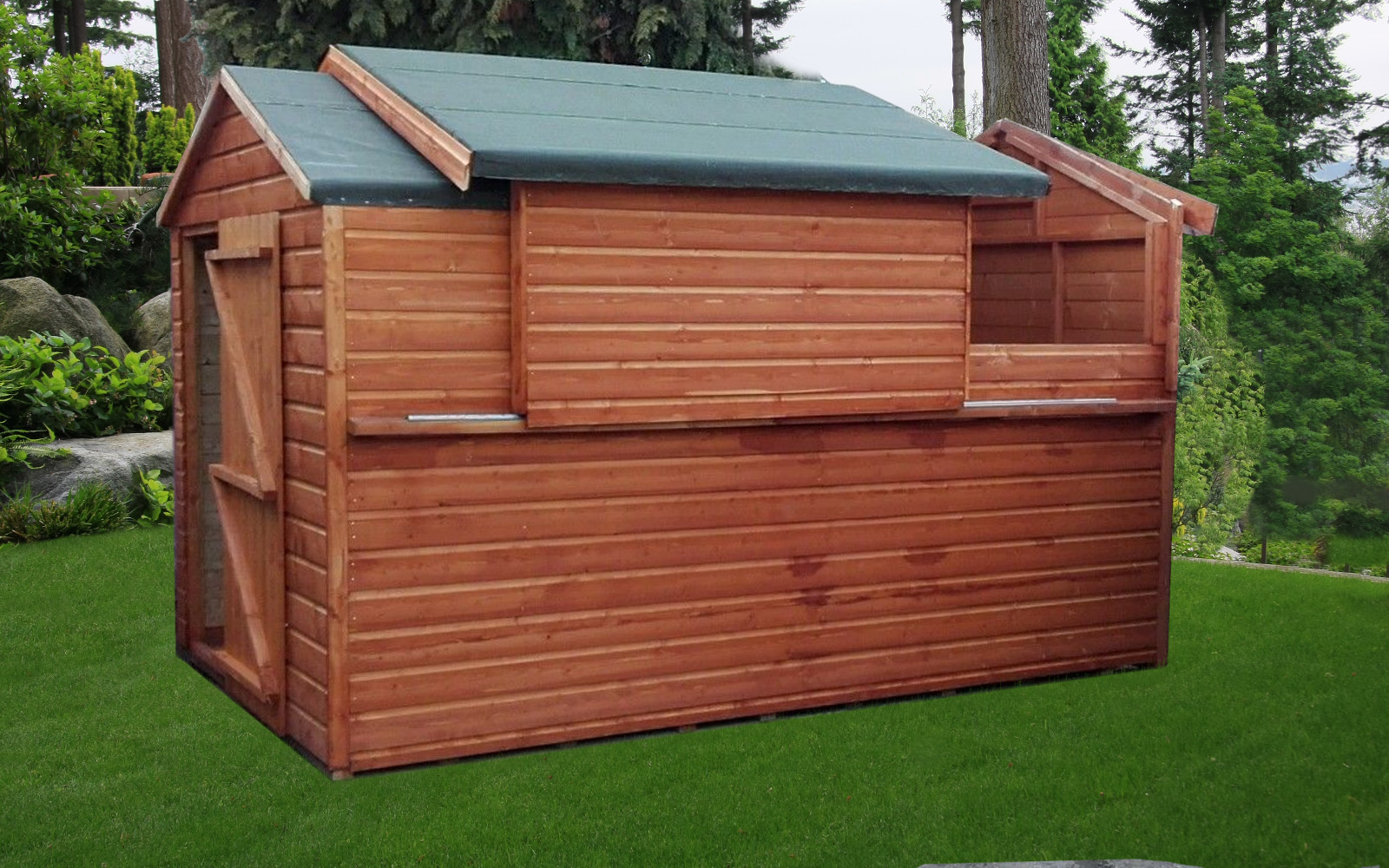 Garden Observatory
Slide Back Roof
Our 8×6 wooden 'Garden Observatory' is built with a slide roof section for use of use.
One of our most popular designs, built with quality, affordability and ease of use in mind.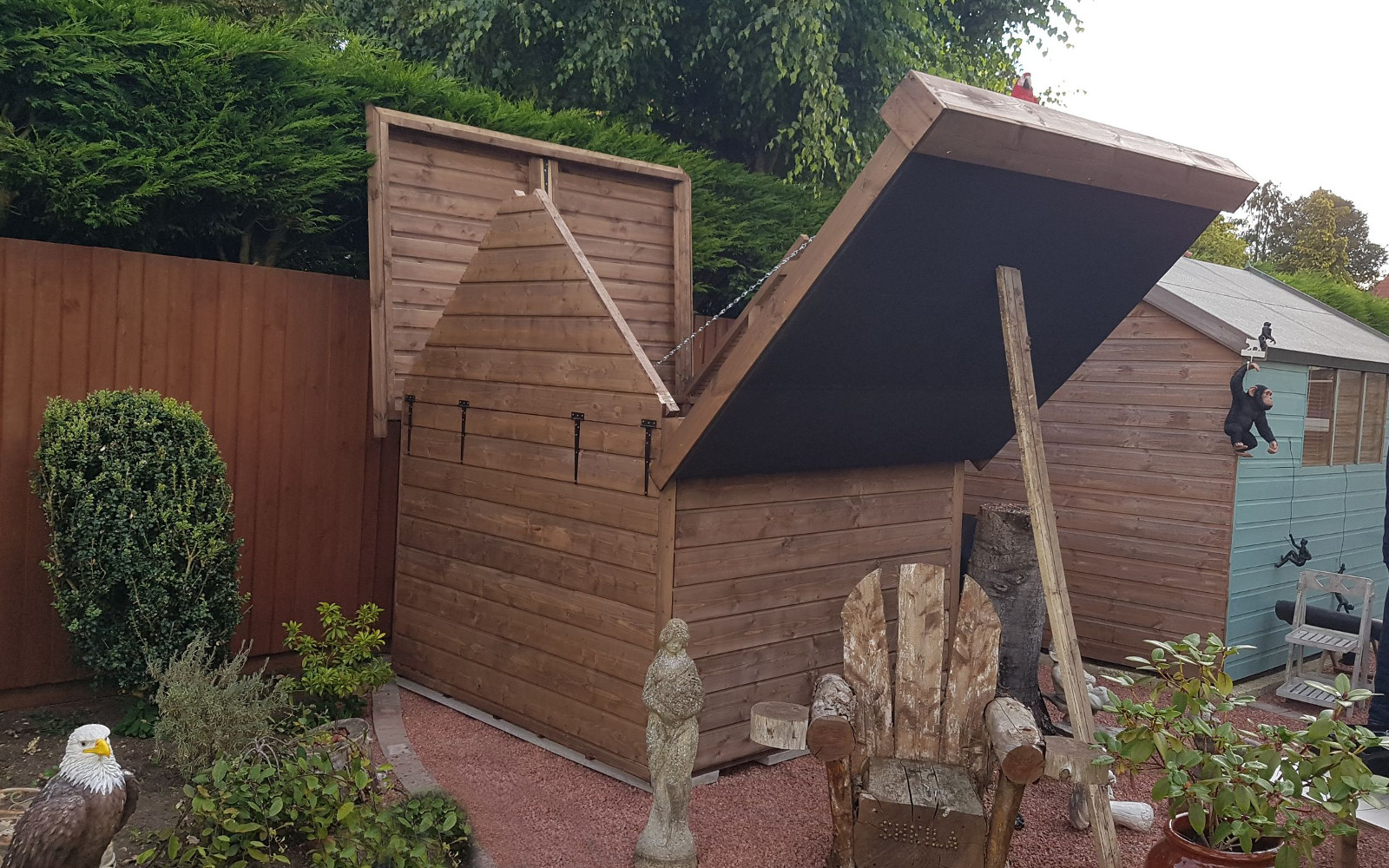 Garden Observatory
Open Top Roof
This 6×4 Garden Observatory is one of our entry level observatories and an affordable model, suitable for most gardens.
Built with internal chain support to allow and support the  wide opening of the roof section.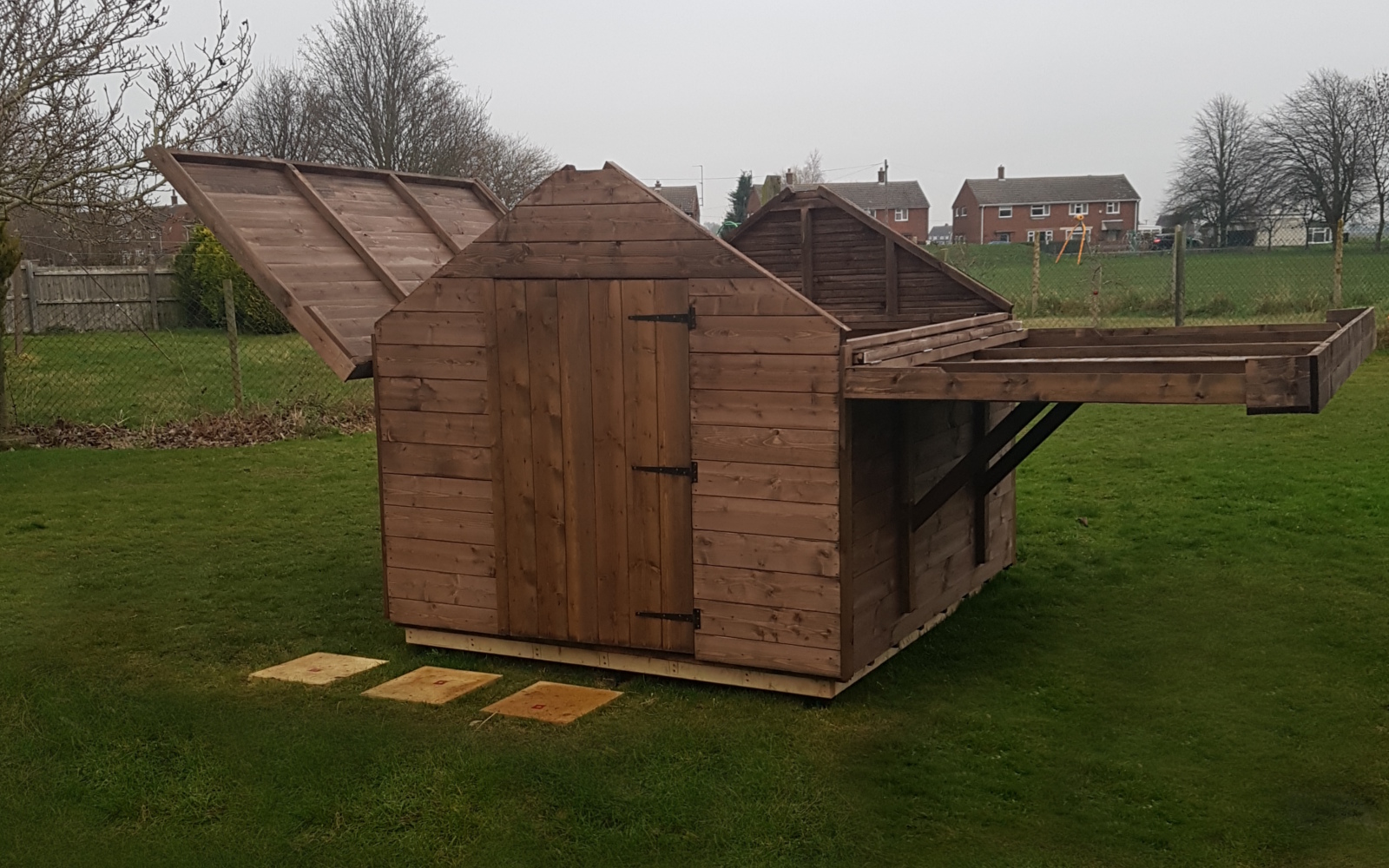 Garden Observatory
Open Roof with Supports
This 6×6 Garden Observatory is one of our mid entry level observatories, highly  affordable, suitable for most garden spaces.
Built with external supports to allow for full opening of the roof section.
Garden Observatory Prices
| Rolling Roof | |
| --- | --- |
| 12x6 | £2,450 |
| 12x8 | £2,950 |
| 10x6 | £2,050 |
| 8x8 | £2,050 |
| 8x6 | £1,850 |
| | |
| Opening Roof | |
| --- | --- |
| 5x5 | £675 |
| 6x5 | £730 |
| 6x6 | £800 |
| 7x5 | £800 |
| 7x6 | £880 |
| 7x7 | £930 |
| | |
Our garden observatories are all made out of heavy duty 22mm tongue and groove and also come with a heavy duty 22mm floor.
(All prices are subject to change)
Panes of Glass Add £10 each
Double Doors – Add £50
(Additional charge applies for delivery and installation)
For special sizes call Worksop – 01909 470643 – Boston  07983 478691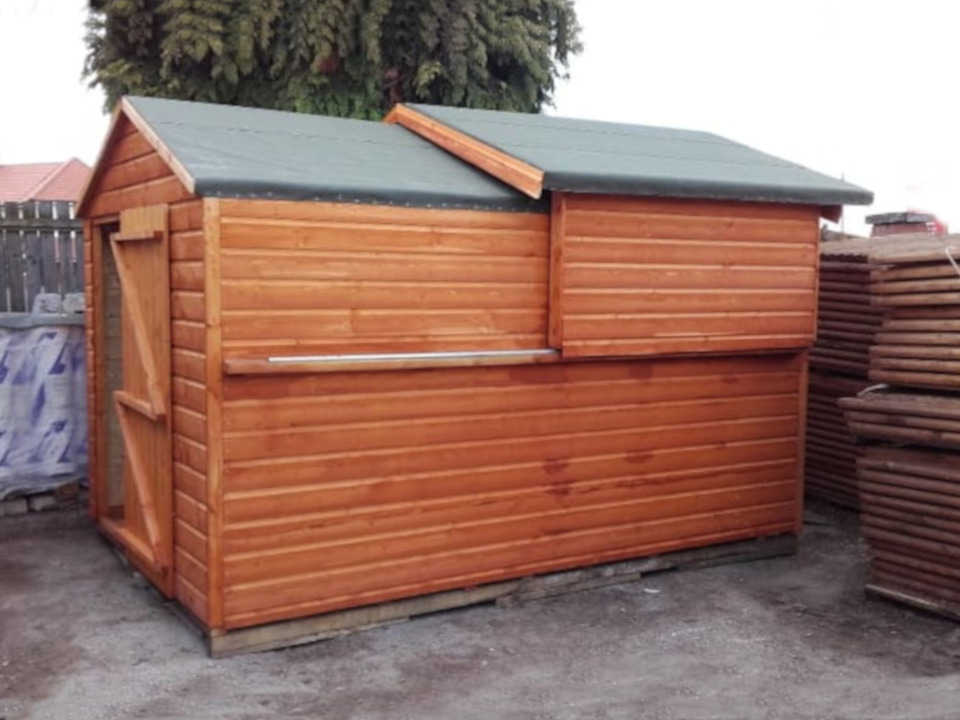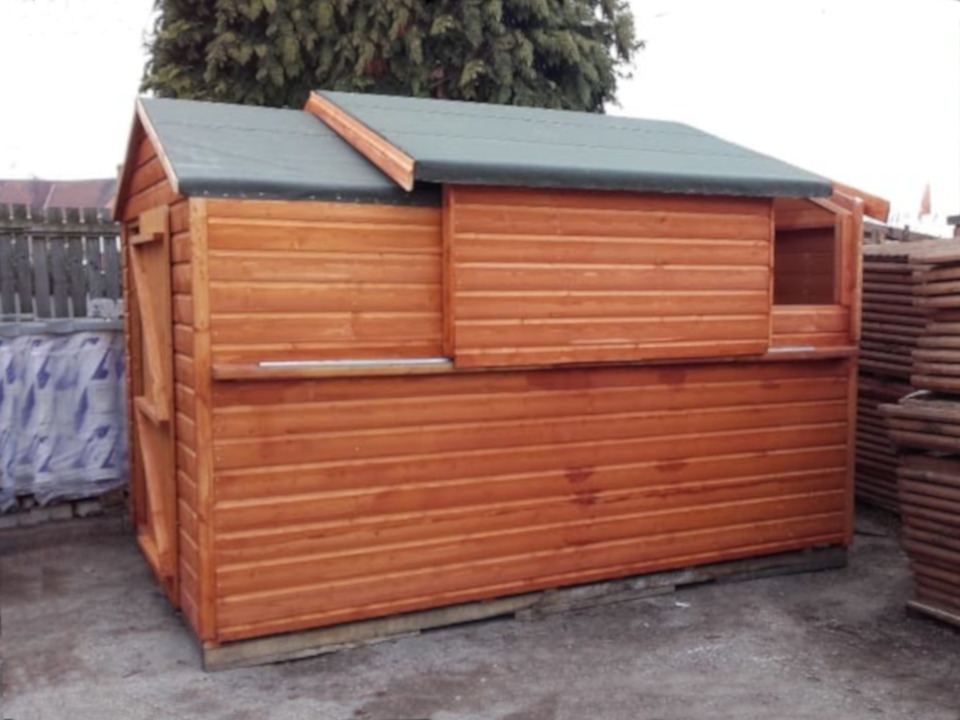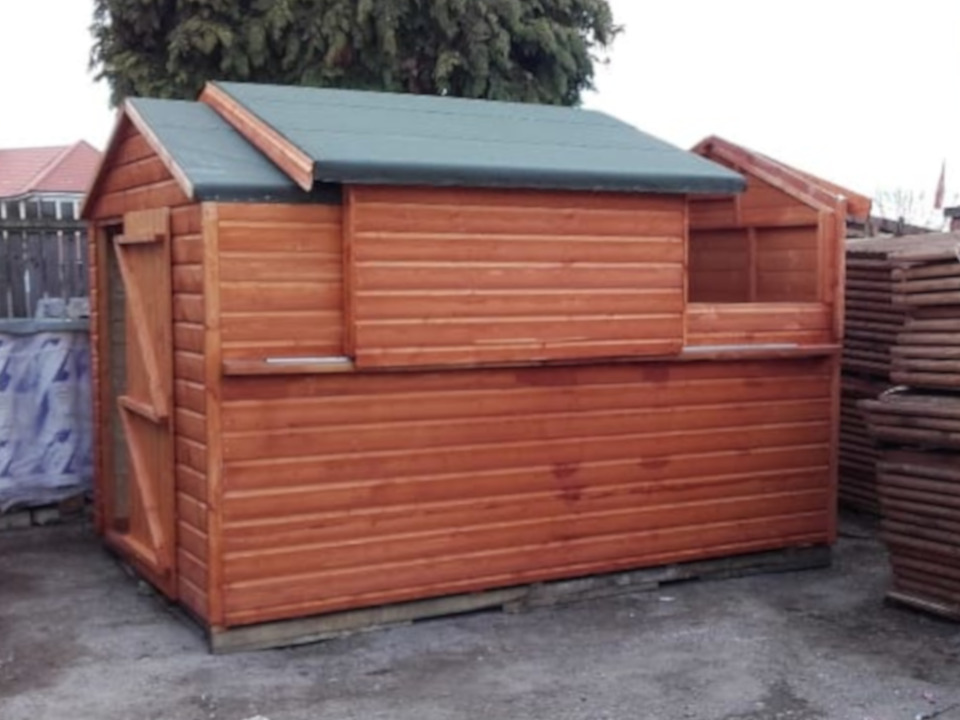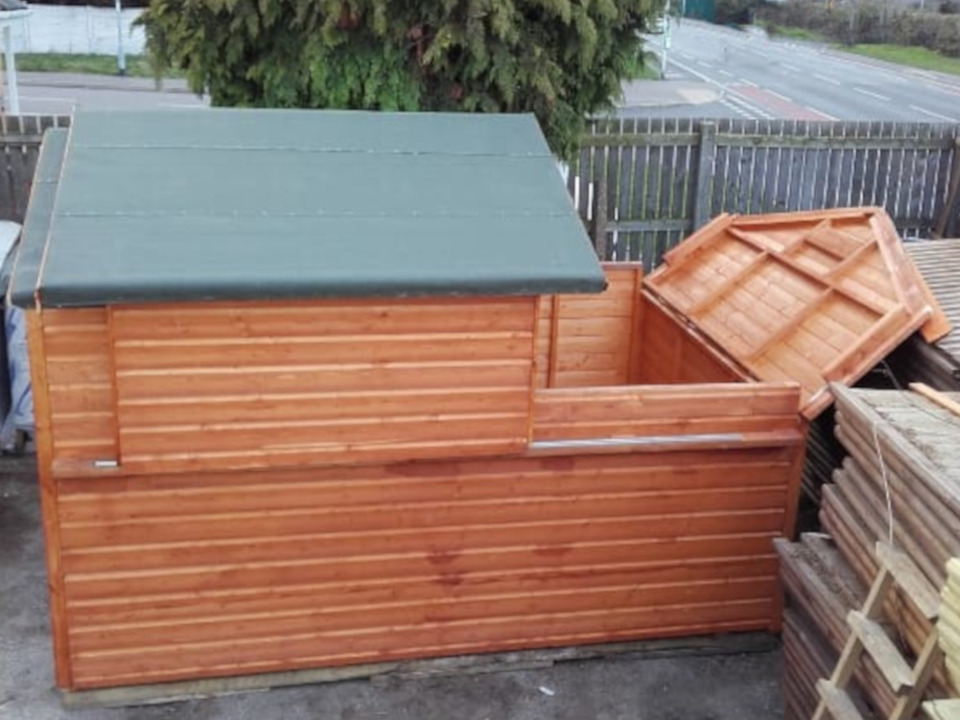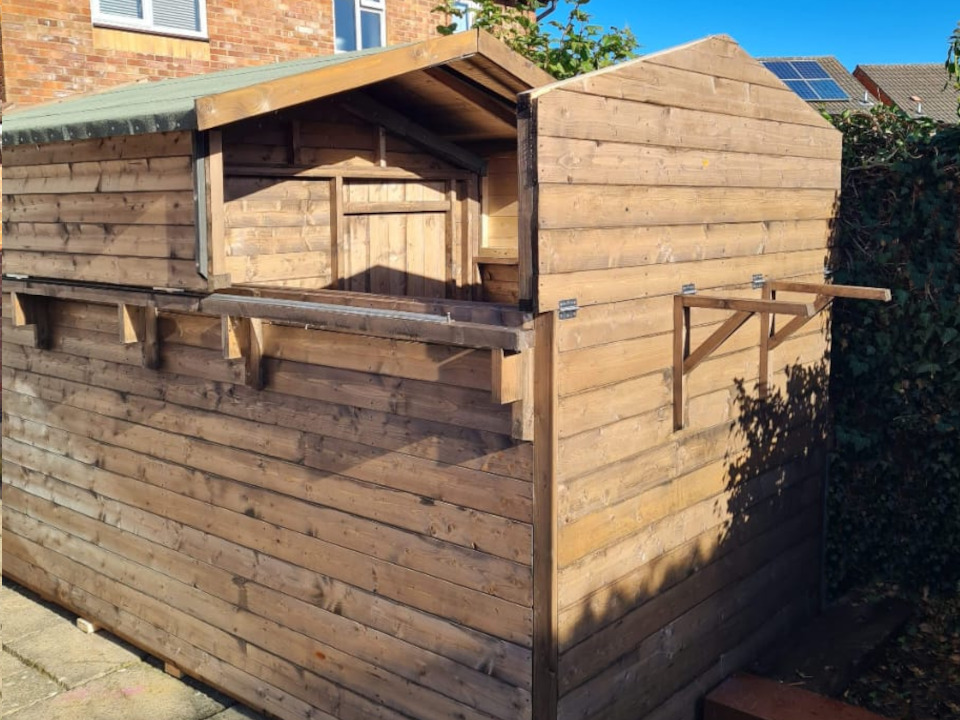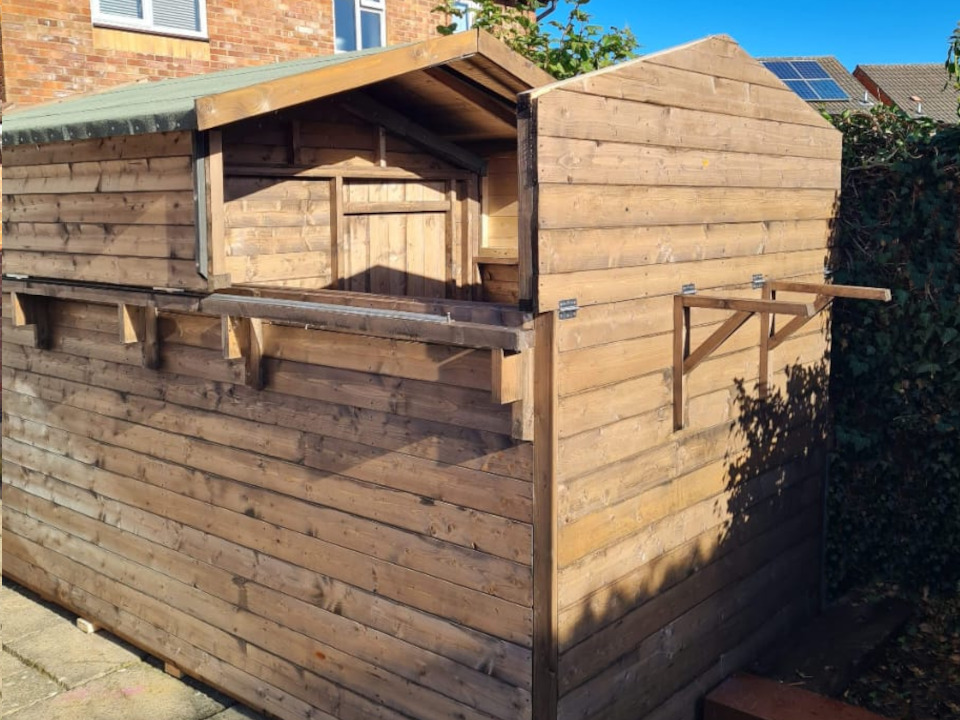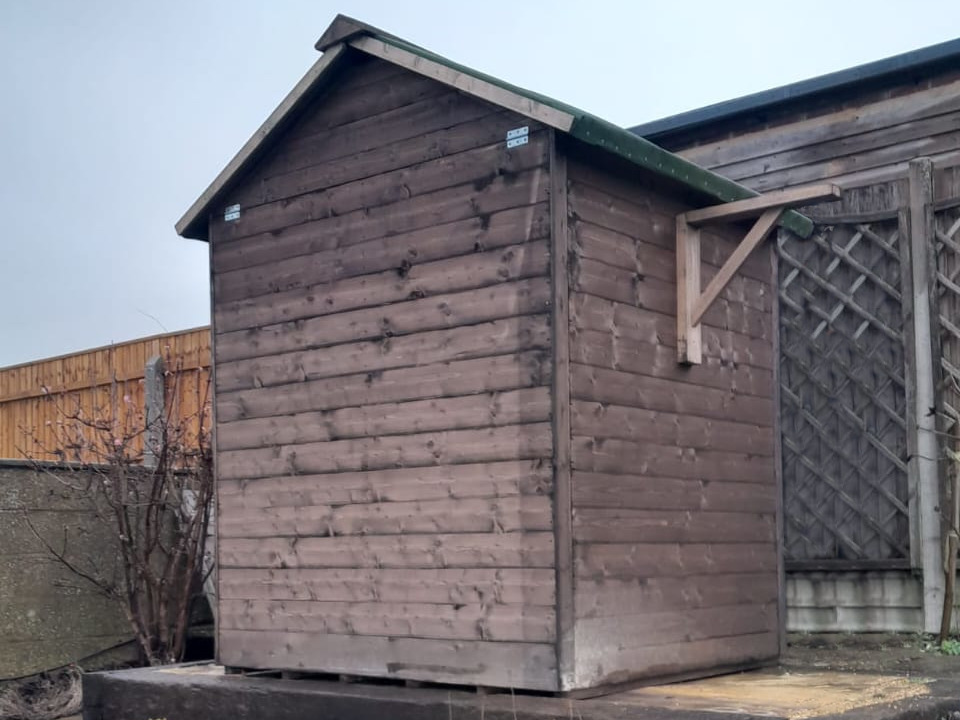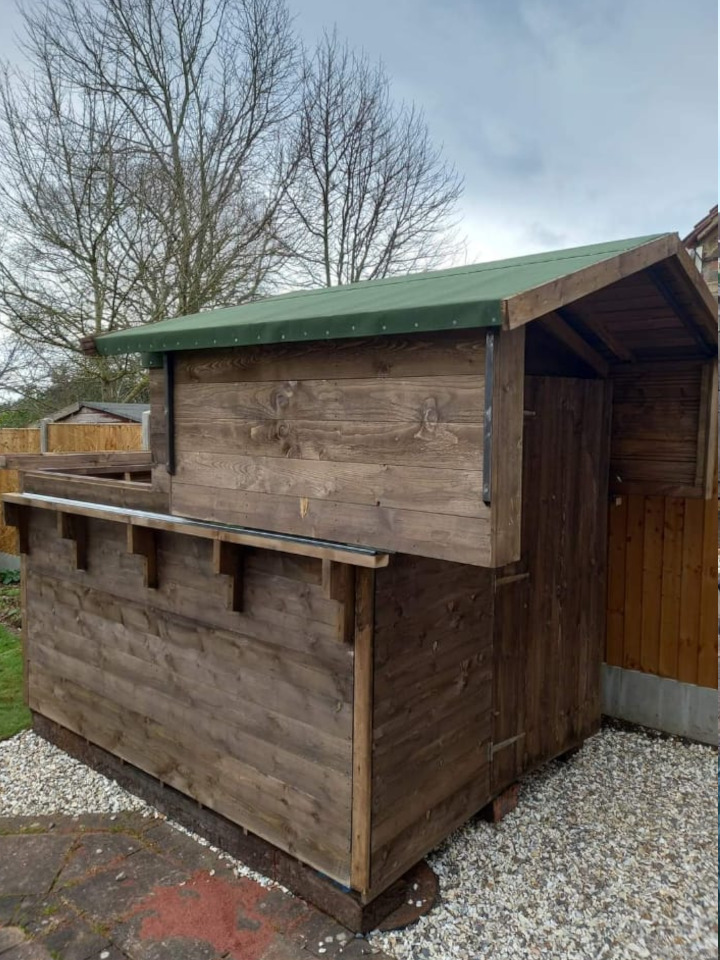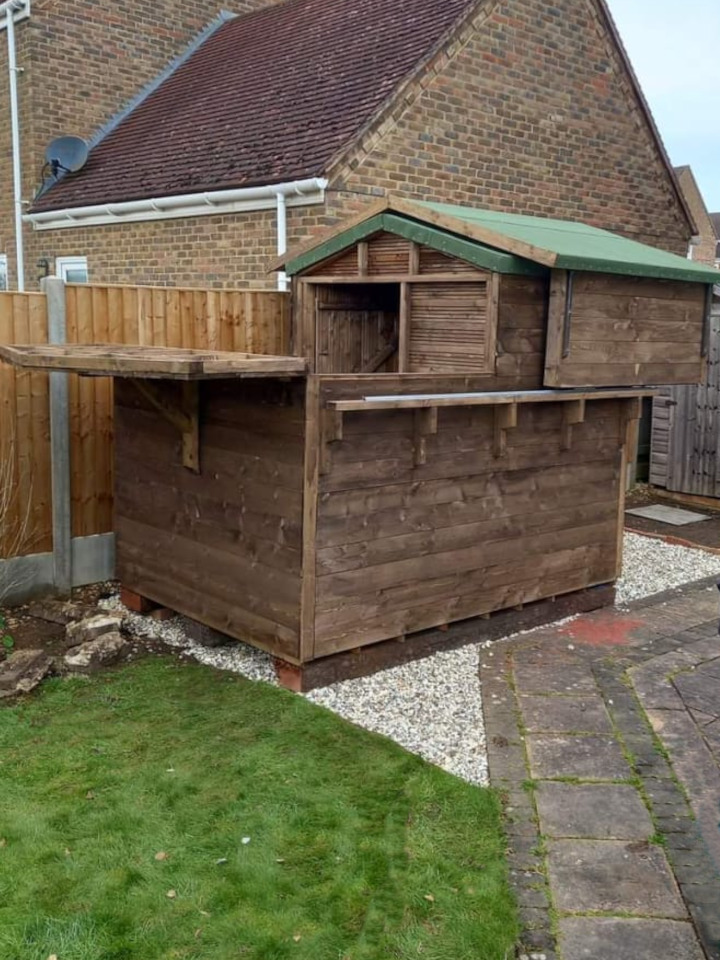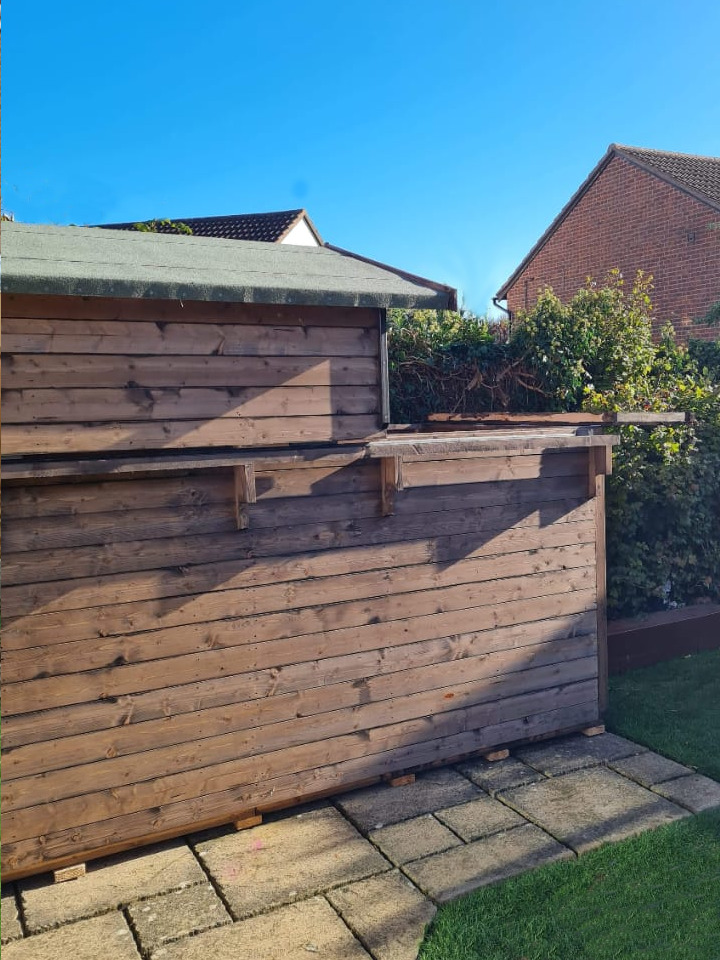 For all observatory enquires please contact
Darren on 07983 478691
Have You Looked At Our Range of Garden Buildings & Sheds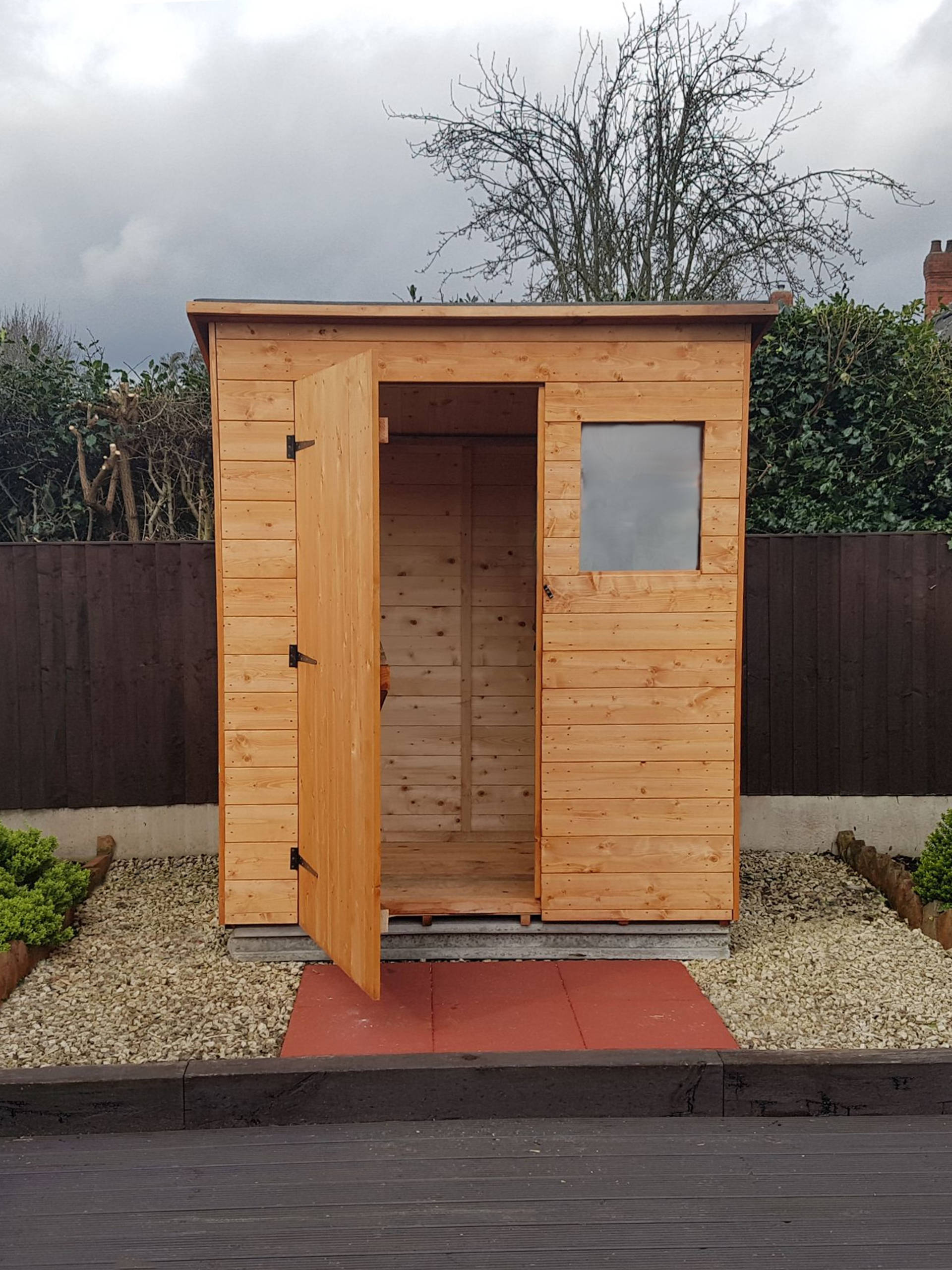 Standard 4×6 shed, door position left of center with right hand window.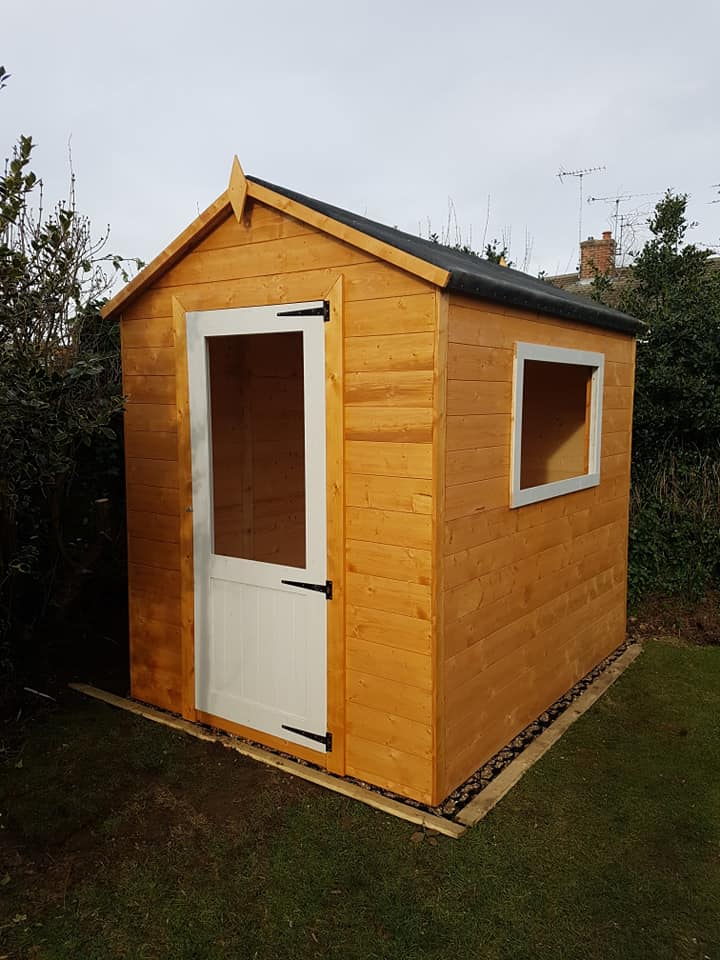 Standard 4×6 shed, with front door and side window. (Bespoke painted window and doors)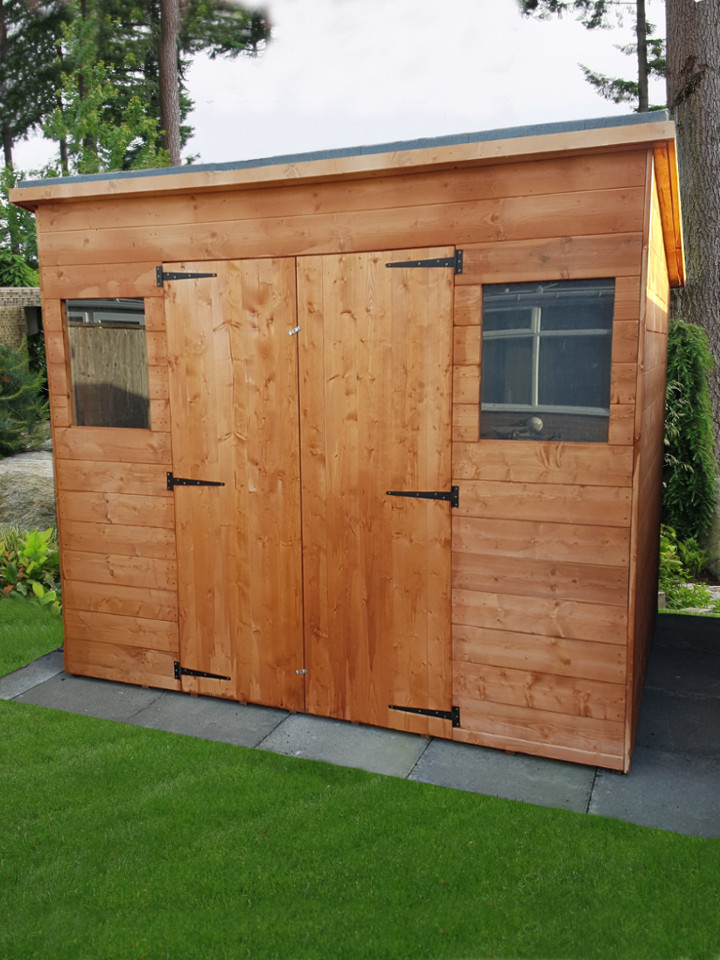 All our Sheds can be altered, for example, with or without windows.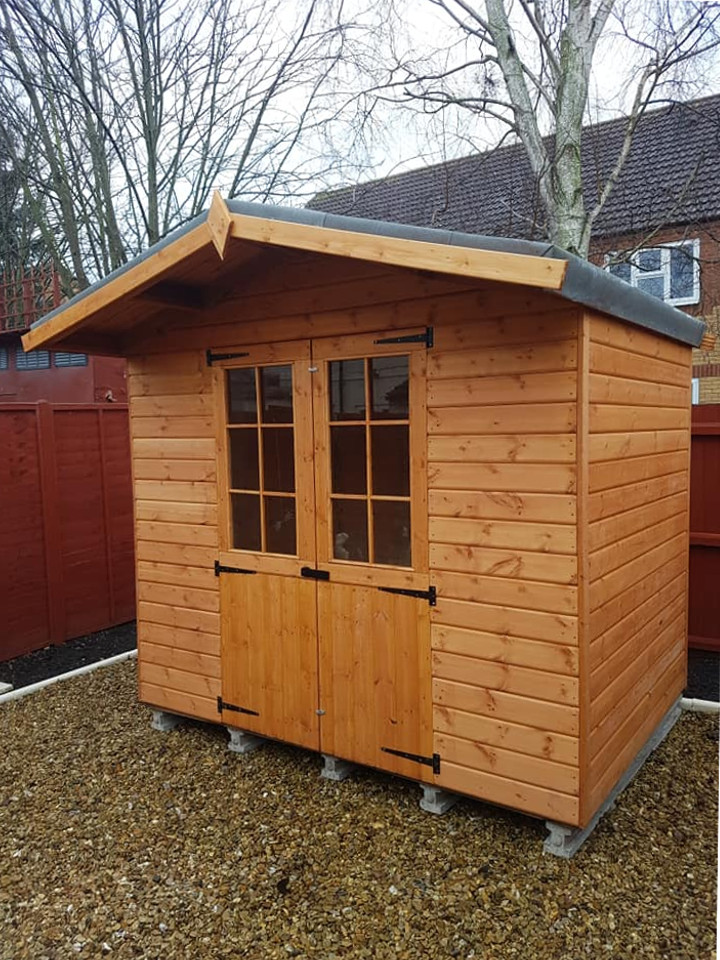 Choose the type of roof, pent or flat. Doors, with or without windows.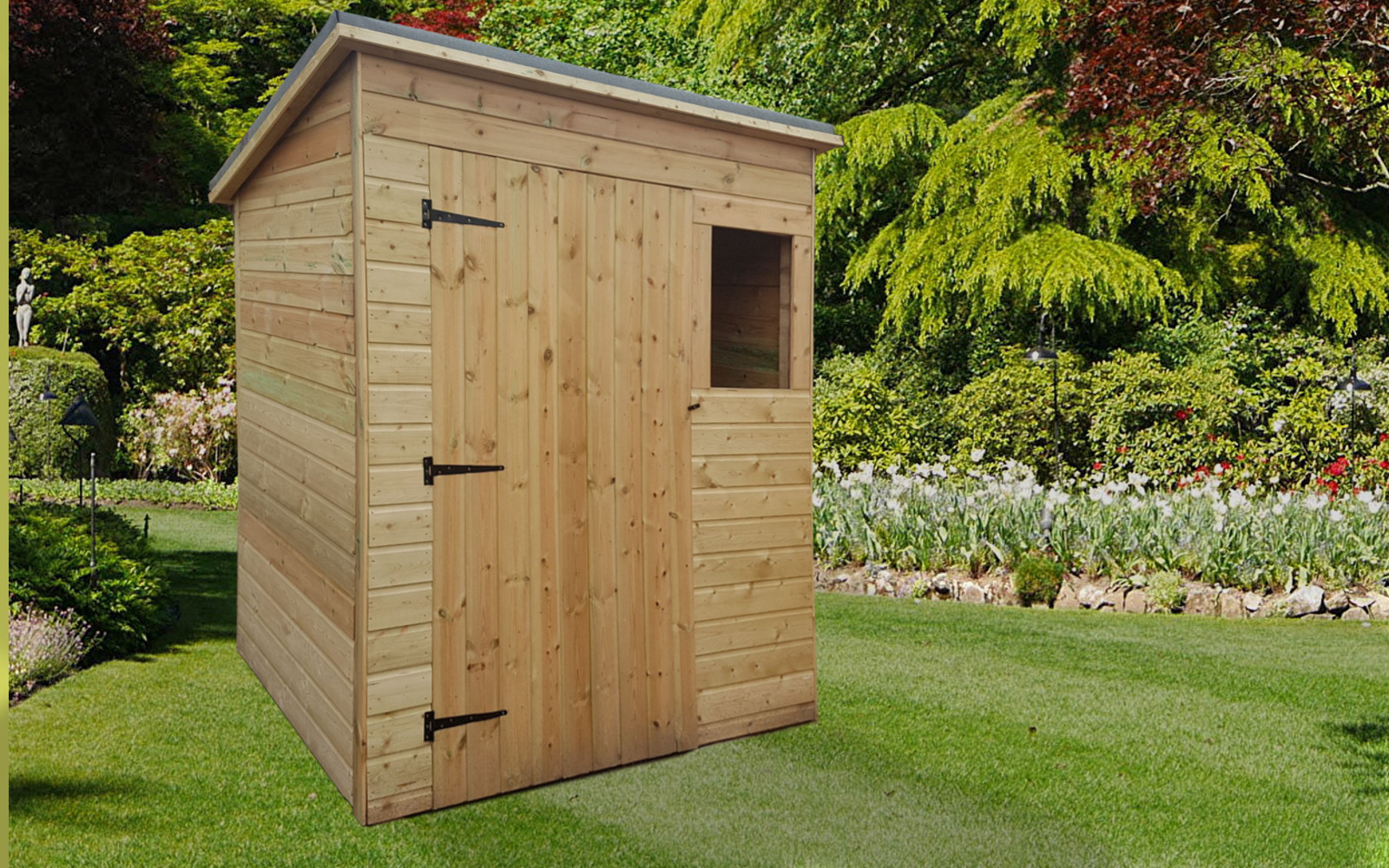 We have a range of shed sizes, choose the size, windows and door position.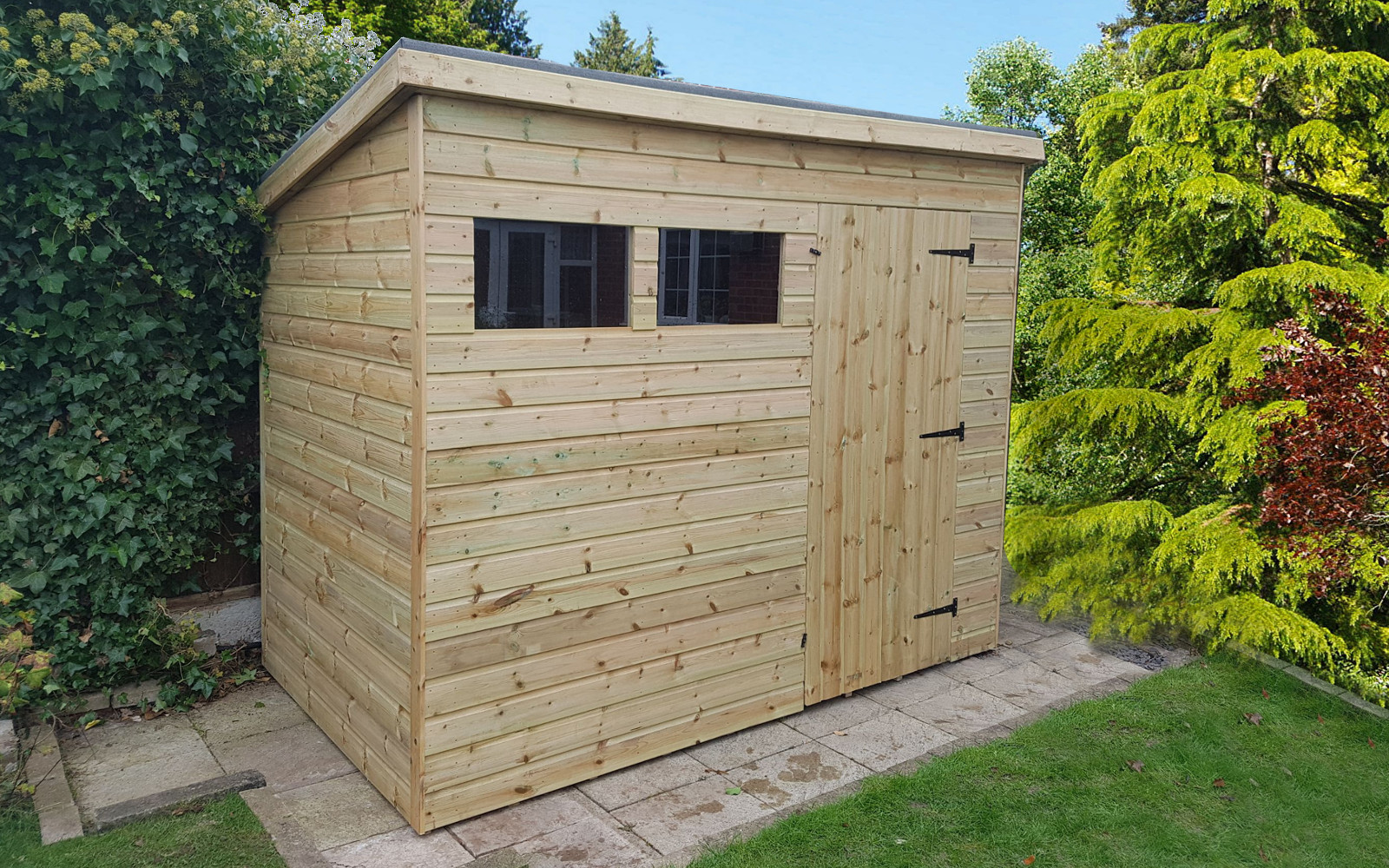 Choose to have the door either to the left or right. Or centralise the door, the choice is yours.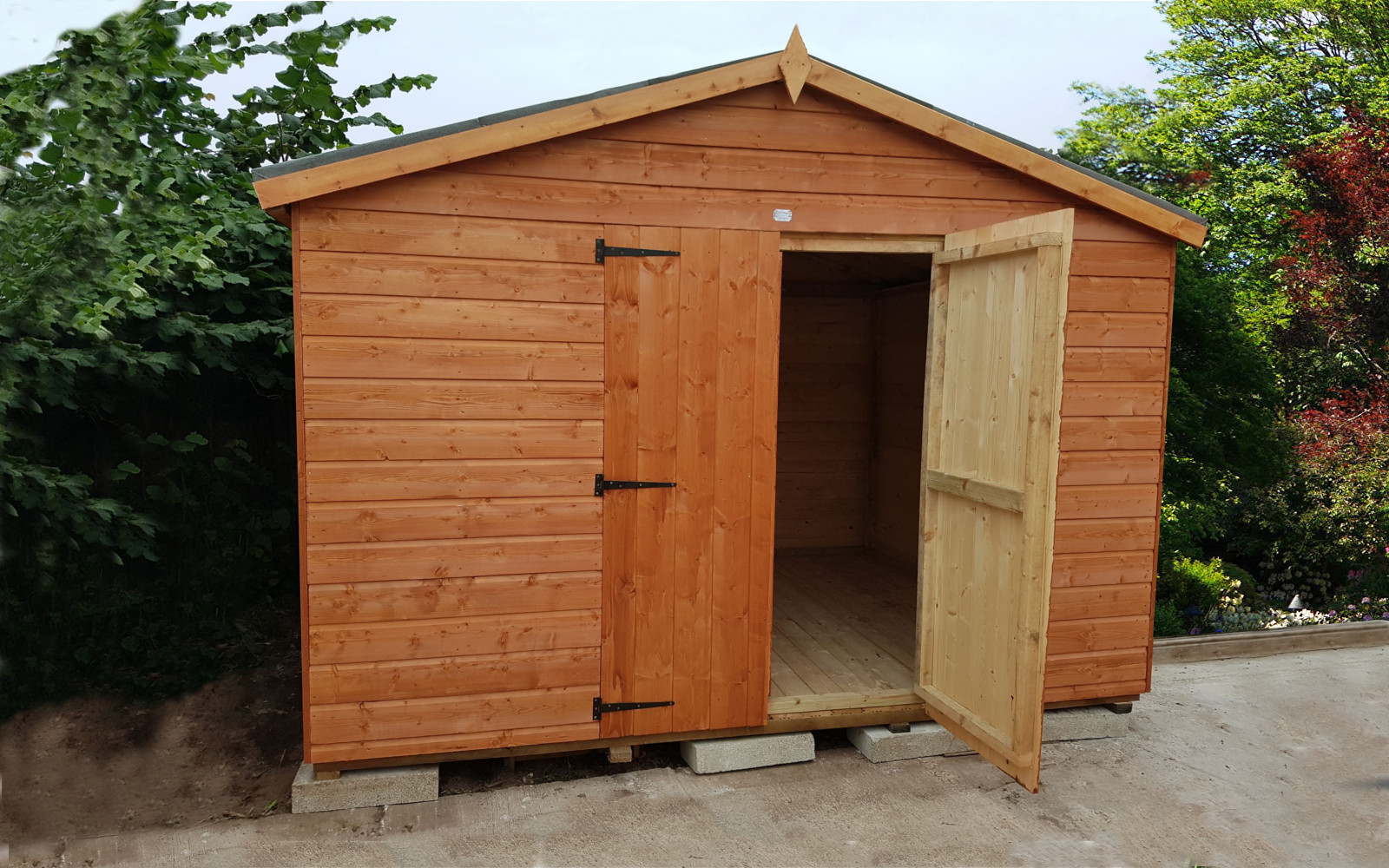 Great Sheds at a great price, built the way you want it.
We Also Supply Garden Offices, Timber, Fences, Turf & More….
Information and disclaimer on our wood products
Wood is a natural product that responds to temperature and humidity variations by expanding and contracting. Sometimes these changes may be noticeable in the physical appearance of the product. Although every care is taken to ensure our products are able to handle temperature and humidity changes, weather conditions affect the wooden products you buy from us. The products can experience small movements and cracks as it adjusts – this is not a fault, but a natural occurrence within the fibres of a natural product. Wood is a natural material. There will be variation, including knots, texture and grain variations. We cannot control or guarantee the exact look of any board used. We are happy to undertake work which may include bespoke and made to measure buildings, which are not standard sizes. Please be aware that such commissions are made on the agreement that they cannot be returned to us. We can send photos of completed bespoke items to you for a final 'sign off' if requested, before being delivered to you. Where sizes are specified by the customer, these are assumed to be the total dimensions to be made.
The colour stain we use is not a preservative, we suggest that you treat your shed every 12-18 months with a recommended preservative. In 26 years of experience, customers have informed us that oil-based products are the best.
 It is the customers responsibility to ensure there is suitable access into their property, as items cannot be returned for access reasons.
All ground work prior to delivery and erection is the responsibility of the customer, please ensure your base is Level.
Please Note:
We guarantee shed roofs from leaks for 4 weeks from the delivery date. Any leaks that occur after 4 weeks and within 12 months of delivery, the customer will be liable to pay for the labour only carried out by Shed, Shed, Sheds. Materials i.e. felt, will be supplied FREE of charge. Travel time and fuel costs will apply on any works carried out by Shed, Shed, Sheds, that is further than 10 miles from either working yard. This only applies for standard size sheds up to 12'x12'